I was lucky enough to get one of the first batch of PCBs for a Tone Geek mk1 AP2 Aqua Puss. This is a faithful replica of the infamous Way Huge Aqua Puss, the mk1 AP-2. There is an earlier AP-1 but thats true rocking horse poo. If you're reading this you probably know what this is.
The PCB is designed to fit the Mk2 enclosure, reasonably common despite being discontinued for the mk3 "smalls". Problem is I don't have one, and spending ~£100 for a used one just for the enclosure seems wasteful.
Whilst working on a Klone I made a discovery, it would fit inside a 1590BB. Just.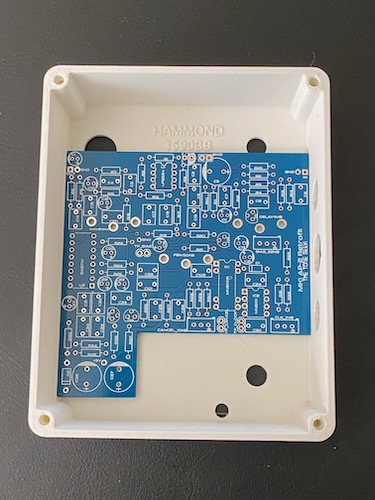 After a lot of trial and error, involving cad models, 3D printed tests and 1 wrong metal enclosure I got it to fit. Just.
Read more…
---