One of the more famous pedal mods is the "Keeley Mod" that Robert Keeley used to do to the Boss BD-2. This modded pedal has been used by a number of great players including John Mayer which is how I've ended up here. Keeley no longer modify pedals, so you either have to go hunt down a used one, and they will only get more expensive, or you can get a Super Phat Mod, which is essentially a true bypass modded BD-2.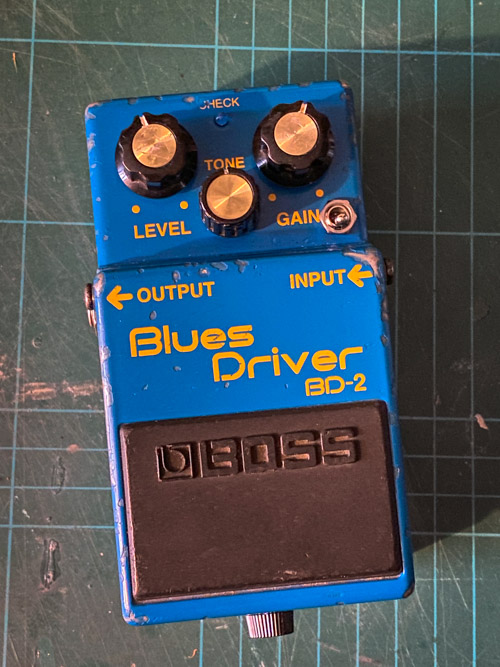 Being the person I am rather than buying an old pre-modified pedal I decided to buy a standard pedal used and modify it my self.
If you want to do this your self then there is one gotcha. A year or so ago (2018/9 ish) Boss changed from through hole to SMD components for the BD-2, which make this kind of mod impossible 1. So hit eBay and look for an older pedal. The ones you want have the power jack in the middle of the back like below, not the ones where the jack runs along the base plate.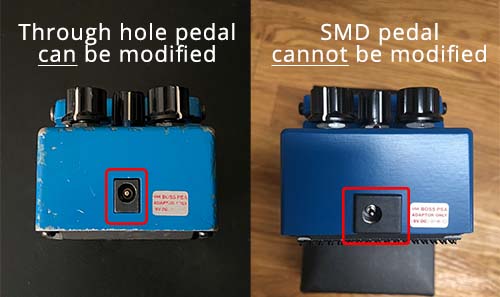 Older pedals with blue boxes will be fine, the change happened during the current black boxes so you can't just go "black box is no good" as earlier ones will still be able to be modded.
Before we start: thanks to Ryan "The Tone Geek" who did most of this research and I am just following from his work and a few google searches.
You CAN mod surface mount, but your options are far more limited or require far more determination. ↩
Read more…
---