The other week we went down to visit my Dad for lunch as we often do. After lunch, we decided to pop over to Andertons Music Co for a look for something for Middlest™ to earn as a reward over the next few weeks/months.
She's been showing interest in guitar so we picked out a few Squiers and Epiphones for her to look at. She liked a pink Squier 3/4 Strat but ultimately picked a turquoise Epiphone Les Paul SL.
I was about to put the guitar back on the rack and give her the whole speil about she could have one once she'd earned it when "I can play a D chord"….
Sure enough she did, which was rather surprising as I didn't teach her and I wasn't sure what was going on. Turned out she's been using her sisters guitar and watching JustinGuitar.
I submit the following as evidence of the D chord.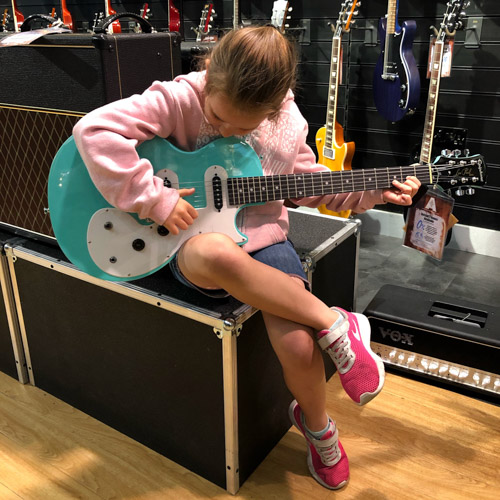 The guitar came home with us that day. The story doesn't end there though.
Read more…
---