One of the worst things about playing guitar is changing the strings. Specifically spending what feels like a million years winding the strings off of and on to the post. Even with a winder it's still a chore meaning I don't change them as often as I should.
The solution: Locking tuners.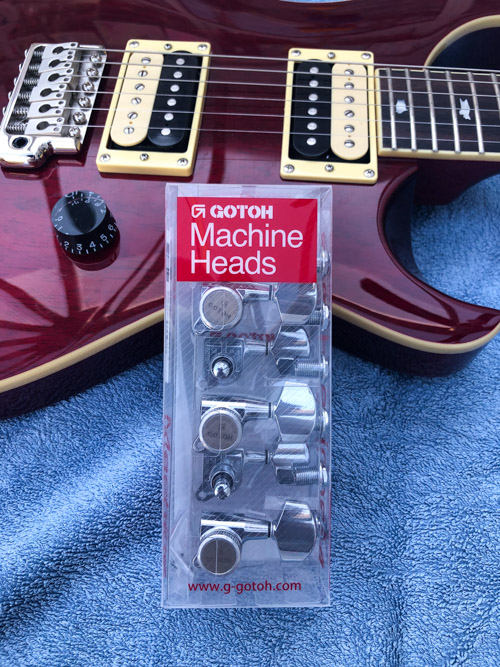 These allow you to feed the string through, a mechanism locks the string in place 1 and then you just tune to pitch in less than a single turn of the post.
After a lot of careful checking I chose a set of Gotoh SG381 Chrome Magnum Lock tuners from WD Music. These looks near identical to the factory tuner with the same shape and size key, and they should fit the factory holes for the original tuners. Chrome was chosen to match the factory fitted items. Whilst the PRS Specs say nickel hardware it was clearly chrome but with nickel screws, you can see the screws are more yellow when you look closely. Though check your own guitar first, don't just take my word for it.
Different tuners do this in different ways. Some use an internal mechanism, others a simple thumb screw on the top or bottom of the tuner. ↩
Read more…
---