With the later evenings thanks to the clock change I was able to spend an hour at the local reserve.  Things didn't begin overly well as the cattle have been moved to the field where I had seen the roe deer previously but I started a lap anyway.
Near the start is a small ring of brambles with a grass opening in the middle.  There are a few clear animal tracks in the grass so I followed one and heard the rustle of an animal moving in haste.  I backed off and decided to try look from the other side.
After a brief walk I heard the noise again and there in the undergrowth a fox looked back at me.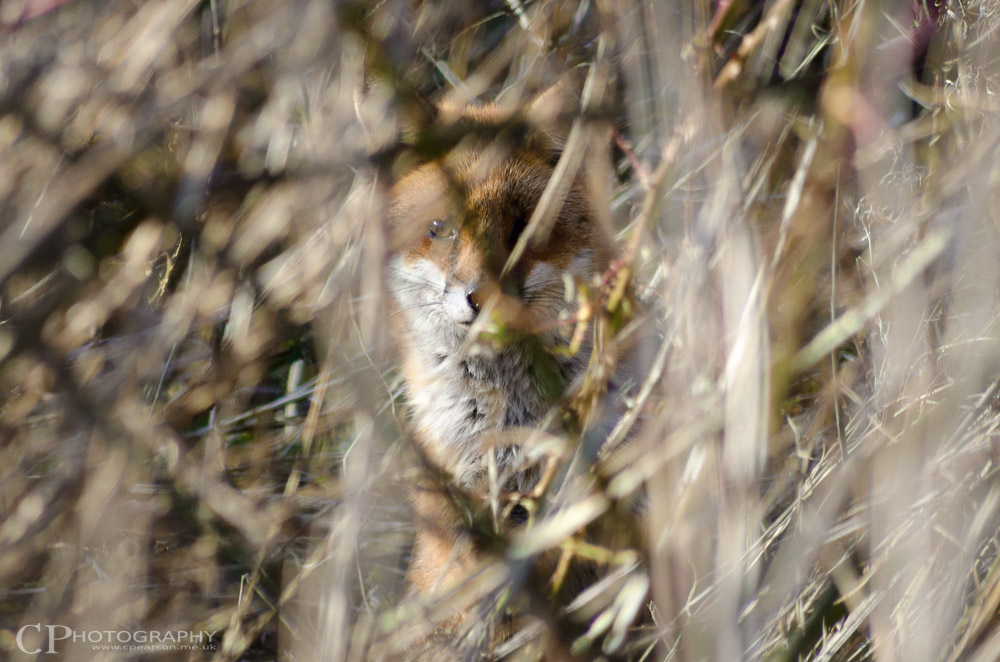 Read more…
---