For many modern fountain pen users a custom nib grind is a right of passage. This involves taking a fountain pen to some person who will grind away the nib to change it's shape and so writing characteristics. This is generally to make the horizontal and vertical strokes different widths.
Being a somewhat handy person, and happy to wreck stuff on occasion I decided to attempt this my self. After all the nibmeisters1 had to learn some how.
The plan was to take a stock medium sized nib for my Kaweco Sport which I wasn't overly fond of, having replaced the nib for an extra fine, and to apply an italic grind to it. This gives a thinner horizontal stroke to a broader vertical.
To ensure I wasn't making a complete mess of things a quick google was done and some instructions located. I followed some by Ludwig Tan: http://www.marcuslink.com/pens/aboutpens/ludwig-tan.html.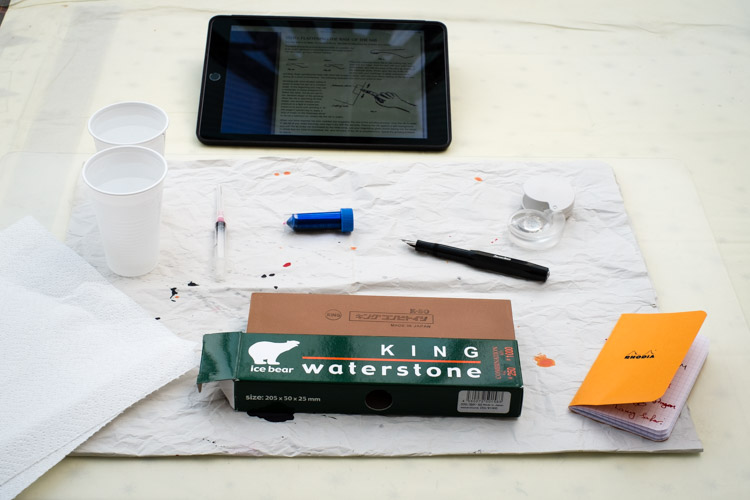 A nibmiester is the term used to refer to someone skilled at re-grinding a nib. ↩
Read more…
---