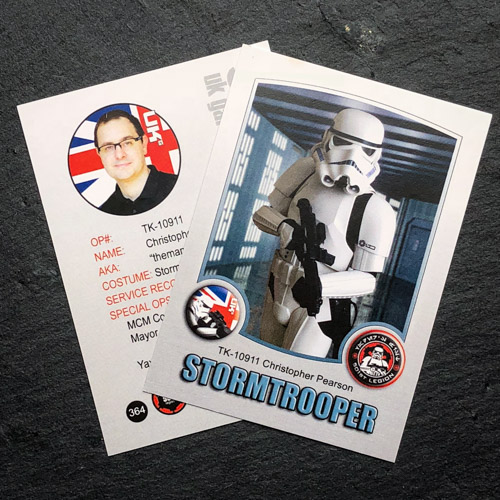 One of the more fun things the members of the 501st legion do is create trading cards of themselves in costume. These are available though various channels such as the Detachments (who manage specific costumes) as well as Garrisons (who manage specific geographical areas).
After joining and making a few friends I was given several of these, and some people include them in sales. Sometimes you get one, others 2 with one signed by the member. I soon needed a folder to keep them all.
This year I finally arranged to get my own set made. I went with ordering them through my Garrison as they personalise them to me more. It took me far too long to organise this but I am very happy I eventually managed it.
My cards now take pride of place in the front of my collection.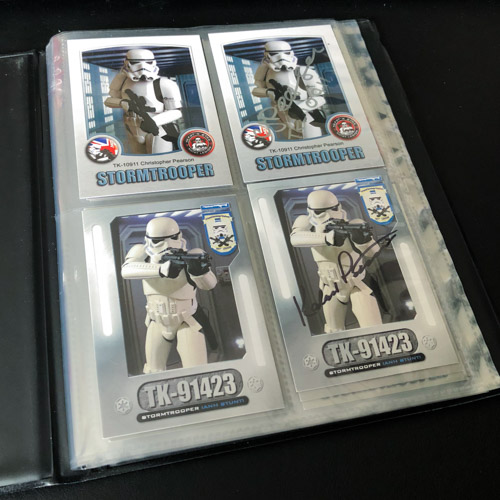 If any 501st member would like a pair for themselves, please feel free to contact me using the social media links on this site and I'll send you some.