I had the opportunity to visit Marwell Wildlife in Hampshire this week.  As this was primarily a family trip I didn't come home with a huge number of images but there was one I am very happy with.  A Snow Leopard!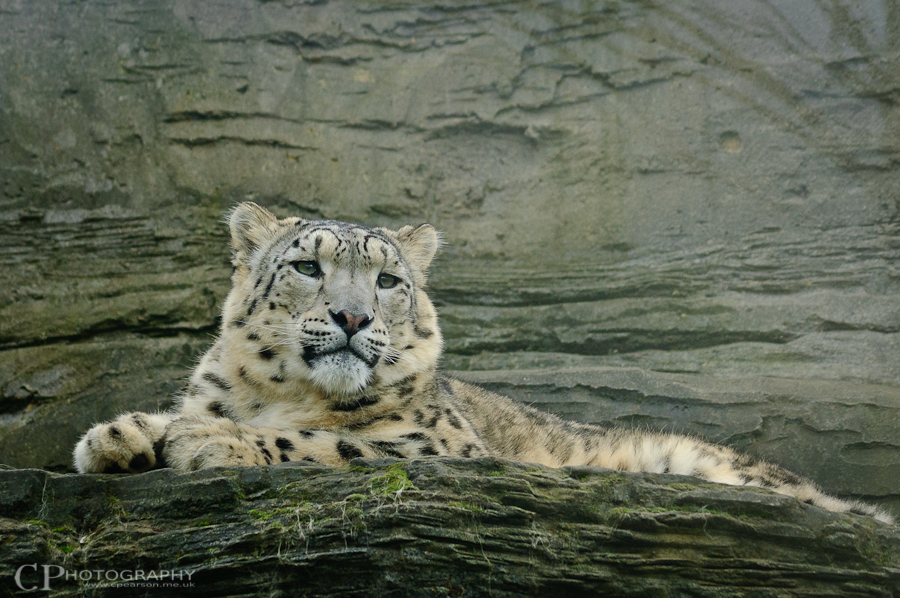 I first encountered the Marwell snow leopards at about 11 months old on a boxing day visit.  Due to the low volumes of visitors it was that day the keepers decided to allow their new snow leopard cubs out for the first time.  I was apparently enthralled with these small killing machines and some thing about them even now still draws me to them over any of the other big cats. I could have spent far longer watching these than we did.
This image took a bit of trying to get as the glass we filthy.  Once I had discovered a clear bit it was simply a case of waiting for the cat to look the right way.  My one regret is I was a touch loose with the zoom which meant a small crop in post.  I would like this printed one day (along with my silvery marmoset) and this small crop will cost me in print quality.  I long for more than my meagre 6 megapixels, this crop only giving me 4.6 of them left.  Hopefully with a small amount of interpolating I'll get away with a nice 10x12".
If you wish to see the full gallery of images from the day then these are currently on my flickr page.